V-Shape anti-gravity serum
V-Shape serum redefines and 'lifts' facial contours to limit signs of ageing. The active ingredient helps lift saggy cheeks and boosts collagen synthesis. A sprayable gel that regains its consistency upon application to the skin for optimal comfort.
Would you like a sample ?
Contact us
Raw materials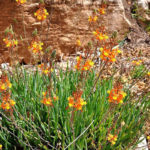 Bulbine frutescens extract
Anti-wrinkle action, thanks to collagen replenishment
Are you looking for tailor-made product ?