Brand creator help
Do you want to create your own brand? Here is all you need to know to develop a product that reflects your personality... let's get started !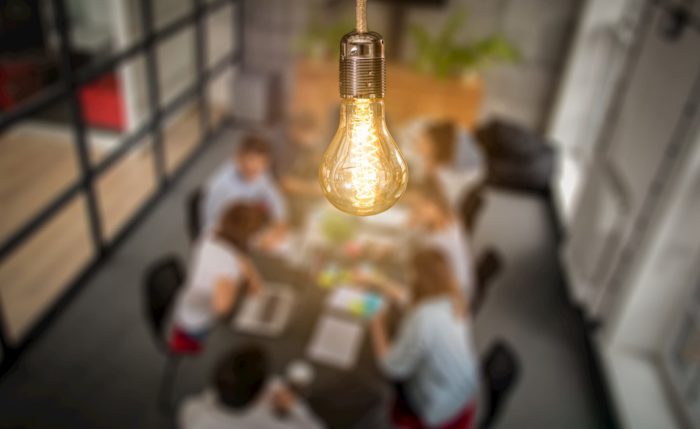 To start off…
This might seem obvious, but you need to start by defining the type(s) of product you want to create. Indeed, wanting to create a natural face lotion is a good start, but it isn't enough…
What will its texture be (benchmark) ?
Where will it be marketed ?
What claims do you wish to make on the packaging (hydrating, soothing, repairing…) ?
What are the formula development constraints (COSMOS Organic, COSMOS Natural, Natural ISO 16128, Vegan…) ?
Here is a little memory aid, which we hope will help you design your products.
Indeed, in our experience, the terms Natural ISO 16128 and COSMOS remain widely unknown. So, what do they mean?
Standard ISO 16128 specifies the calculations to be carried out to define the naturalness and the natural origin of cosmetic products. According to this standard, a cosmetic product is considered to be of natural origin if the percentage of ingredients of natural origin in the end product is of 95% or more. It provides no information as to product claims, and it is not a label.
Certification according to the COSMOS Natural or COSMOS Organic international standards allows you to achieve a label for your natural or organic cosmetic products. This European label is based on the initial specifications, as well as ethical values, and provides a very strict definition of acceptable raw materials. Furthermore, for a product to be certified COSMOS Organic, it must contain at least 20% of ingredients of organic origin. This is a guarantee provided to consumers.
All these elements need to be carefully considered before you embark on the adventure.
You must conceptualise your idea through detailed specifications.
No need to worry, we are here to help you through this thought process! Ask for our specifications template to get an idea of all the information required.
Do you have a branding project?
Phase 1 : Research & Development / Formulation
Your specifications have been defined, and now laboratory work can begin !
Validating the specifications
Sourcing the raw material, the active ingredients and the fragrance
Suggestions relating to ingredient associations to achieve the required properties and delivery forms
Laboratory procurement of raw materials
Completion of several tests on a lab bench, and submittals until achieving an optimal formula
Phase 2 : Regulatory testing
When the formula has been validated, it is important to make sure it complies with applicable laws. A battery of tests has to be conducted for that purpose.
Firstly, stability and compatibility tests must be performed. These tests simulate a three-year ageing of the formula over a period of only three months.
Other tests are necessary to market your cosmetic product based on the delivery form, the area of application, and the presence or absence of allegations.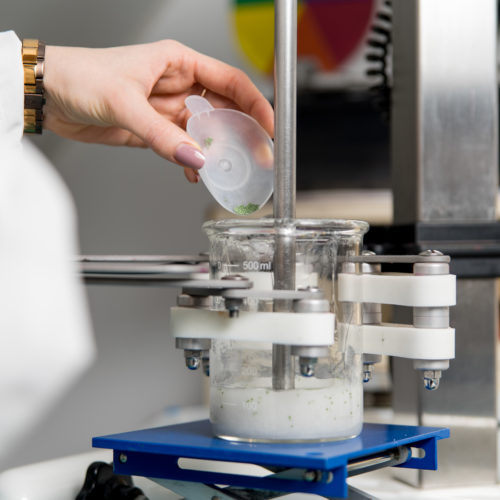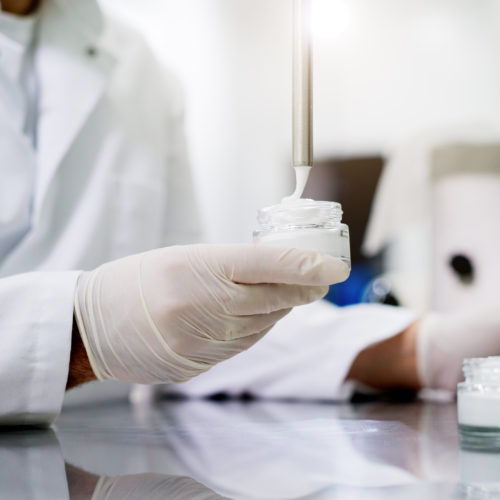 Phase 3 : Regulations
All marketed cosmetic products must come with a complete regulatory document, which is considered as its identity card, featuring among others all the mandatory testing conducted. We handle the following aspects:
– Drafting the Product Information File (PIF)
– Reviewing documents intended for the public (packaging, internet site, etc.)
– Electronic notification in the CPNP system
– Export registration: interactions with contact person(s) in the targeted country/countries and with external bodies
Phase 4 : Production
All we need to do now is manufacture and package your product. We ensure that the transfer to industrial production happens smoothly:
– Move to the production site of the pilot product (initial manufacturing)
– Support during the transfer to industrial production: manufacturing and packaging oversight
– Delivery of finished products
Are you looking for a cosmetic subcontractor who will understand your needs? Do not hesitate to contact us so we can discuss your project.