Nourishing gel with shea shards
Discover the freshness of a gel as well as the comfort and richness of shea, thanks to a technology that encapsulates fat-soluble active ingredients inside a matrix of shea butter and wax.
Would you like a sample ?
Contact us
Raw materials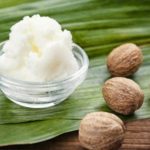 Shea butter Moisturises and adds a creamy feel
Are you looking for tailor-made product ?