Foaming shape memory caviar
Bath time becomes a moment of pure pleasure, thanks to this original texture ! The product is transformed by scraping it (with a finger or a spoon) into a cubic caviar structure, which then becomes smooth in only a few seconds. Once immersed in water, and using mechanical action, a foam forms for an absolutely pleasurable bath.
Would you like a sample ?
Contact us
Raw materials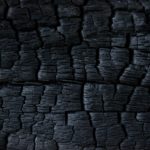 Botanical charcoal extract For natural colour
Are you looking for tailor-made product ?